Blog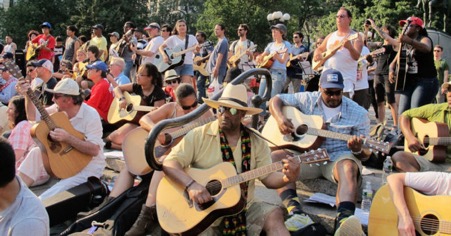 If you've ever been to a PianoEasy class you know that everyone has some musical ability. Playing an instrument doesn't come naturally to everyone, but everyone who can hear a melody or see a rhythm being played has a basic understanding of how music is created.
It's a shame that, despite this, so many people are apprehensive about playing music. That's why Make Music Day exists.
Make Music Day invites everybody to be a musician. It began in France in 1982 and has...
Categories