Why Is it Nice To Start A Piano Club?
Research demonstrates lots of benefits to learning piano in a " Piano Club".

Have you heard of, or tried a "Book Club"?
They are nice, aren't they? You get the motivation to read, and you get the social aspect, the different perspectives and the normalising, by sharing your experience with others.
Piano Clubs using www.pianoeasy.online are just as nice! You just work through the lessons, and get together with others and show what you have been learning. You can share what you're not sure off, correct each other, laugh at mistakes together, marvel at progress.
You'll find that if you have found something tricky: OTHER PEOPLE WILL HAVE FOUND IT TRICKY TOO!.
And you can improvise together, and play duets.
It's motivating to hear someone who is ahead of you and what they can do already. And it's normalising to hear someone behind you, reminding you that everyone has their own journeys, victories and challenges. There are as many different PianoEasy Players / Learners as there are people!
You might feel nervous playing in front of others, but you'll find that everyone else will be familiar with that feeling too. Just "Feel The Fear And Play It Anyway".
So it's fun, it's motivating, it's normalising and learning is better with others.
Research consistently finds that learning piano with others results in:
Higher and faster achievement
Greater persistence and follow through

Deeper understanding of learned material
Any uncertainties or stressors are better addressed
Greater intrinsic motivation to learn and succeed
Appreciation of how music tastes and skills are different for different people
More positive and supportive social relationships by working with such joyful material
More positive and realistic attitudes toward learning music
Higher self-esteem
I am not surprised that so many people have talked of "PianoEasy Therapy"!!!
PianoEasy is perfect for Piano Clubs. The lesson materials are all there, and they cater to everyone!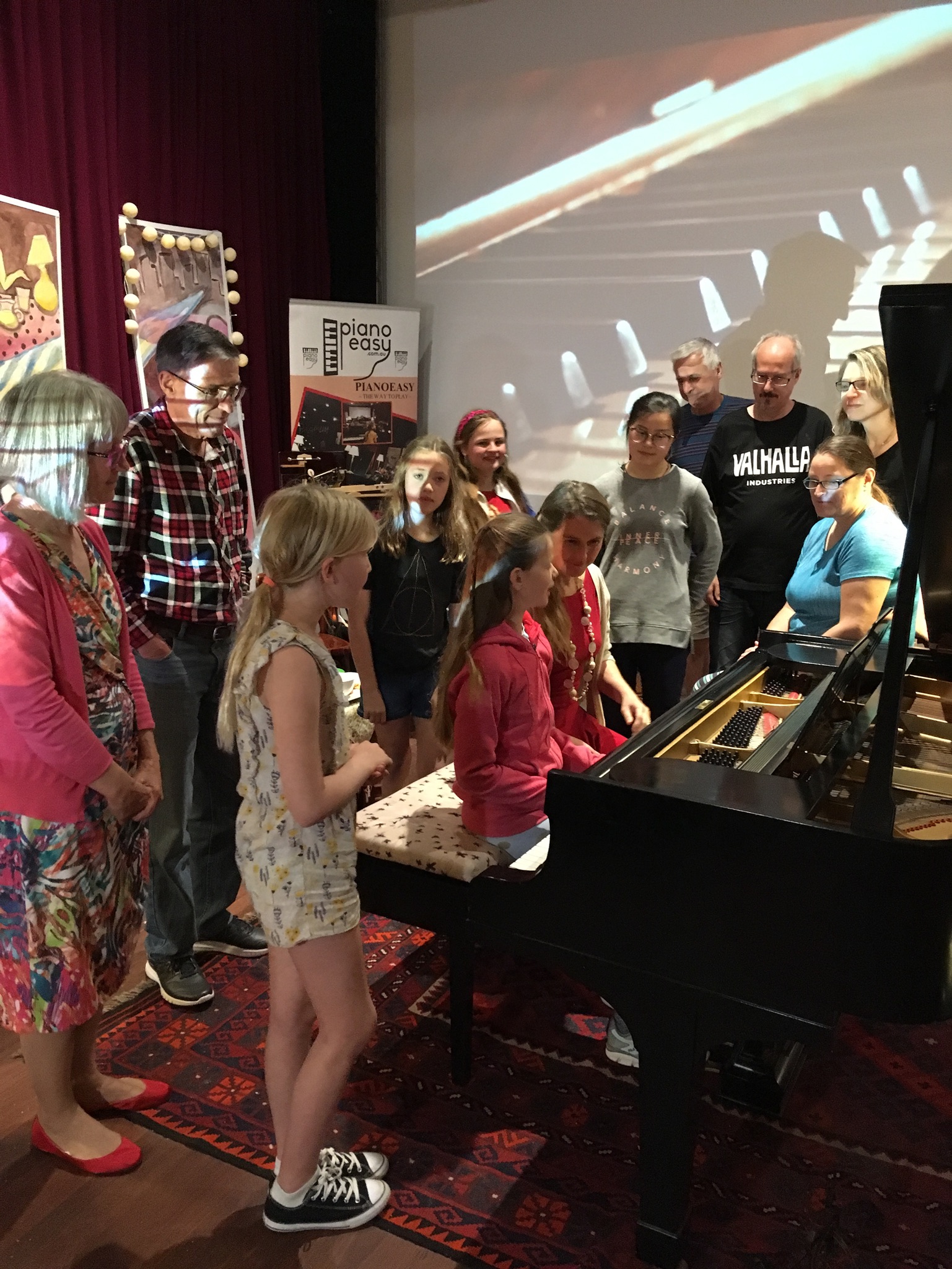 When PianoEasy Players teach and encourage each other, it helps them remember what they've learned. They enjoy the process of learning more because it's a social process. With piano it's particularly useful because everyone has a different way of remembering what to play, a different style, and different ideas for composing and improvising. This means that when you start a little "Piano Club" your unique style is influenced by everyone you're learning with. That's enriching!

And remember, music is something to be shared! Why learn it alone if it's not meant to be played alone? Learning with others in a "Piano or PianoEasy Club" means that from the very beginning you become accustomed to playing in front of people. This makes it easier to perform in front of a crowd later on and enjoying making music and singing along with your friends and family.
Categories